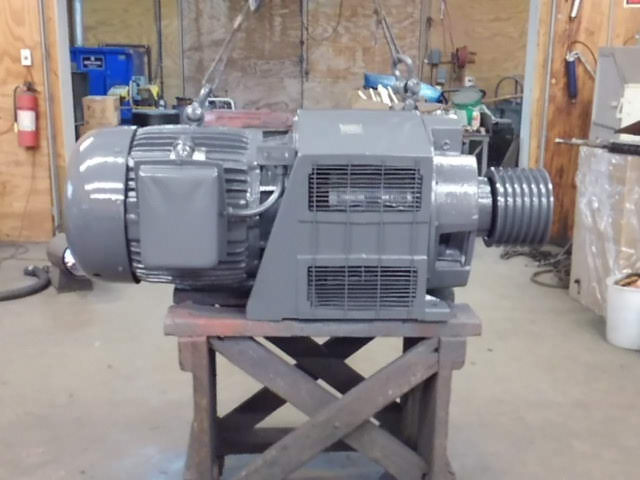 Since 1978, the team at Action Electric Motor & Pump Repair has specialized in repair, replacement and rewinding of electric motors for both residential and commercial customers. Whether you are a hotel owner dealing with a broken electric motor or a large manufacturer needing a motor rewound, we are happy to handle the job for you. With 40 years of experience with electric motor replacement, a full license from the state of Tennessee and a strong A+ rating from the BBB, we believe we are the most qualified team for electric motor repair in Wewahitchka, Carrabelle, and Panacea, FL. Here is a closer look at our electric motor repair services:
Repair: When your pool pump motor or irrigation motor is failing to move water, making strange noises, sucking air in or simply not working, give Action Electric Motor & Pump Repair a call. Our qualified experts have seen it all, meaning we can accurately pinpoint the problem and quickly fix it.
Replacement: Any business or homeowner with a pool or irrigation system is going to need electric motor replacement in Wewahitchka FL at some point. When this happens to you, you can count on us for seamless electric motor installation and top-quality products.
Rewinding: Is your electric motor or pump in need of rewinding? If so, you're in luck. Action Electric Motor & Pump Repair can rewind motors and repair pumps up to 500 HP, and we offer a warranty on each and every job we complete.
Action Electric Motor & Pump is pleased to work with some of the industry's most trusted brands, including:
Baldor
General Electric
Teco
Worldwide Electric Motors
Marathon Electric Motors
North American Electric motors
To learn more about our electric motor installation services and beyond, please give Action Electric Motor & Pump Repair a call at 850-247-0500, or visit our Contact Us page to learn about our electric motor repair, well pump repair, and water conditioning systems.