After decades serving the Columbia, TN area, Action Electric Motor & Pump Repair is proud to announce that we have expanded our service area into Florida! Today, you'll find us offering well and well pump service to Wewahitchka, FL residents and those throughout the surrounding areas. We're proud to bring our commitment to excellence to a new region and we can't wait to prove ourselves to you!
Our Service Capabilities
Even though we're expanding our well service to Wewahitchka, FL, we'll continue to offer all of the different services that have made us such a trusted well provider in our home state of Tennessee. Give us a call for all of the following well services and have peace of mind you're getting reputable, reliable results from our qualified team: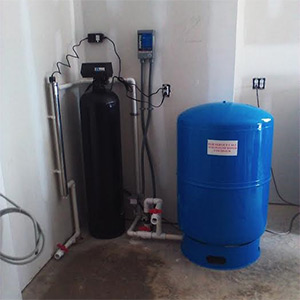 Well service and repair:
We offer complete well services, including repairs! Whether you have a contaminated well that needs to be cleaned and re-capped or you're looking to have an old well cased and new pump installed, we're the team to call for results. We're committed to ensuring the best possible water quality, from a well that's safe and clean, operated by equipment that's reliable and trustworthy.
Pump repair:
Losing pressure from your well frequently? Issues with a reliable electrical connection? Have a pump that's always running, wasting energy and causing high electrical costs for you? As experienced well pump repair experts, we're able to fix most well pump problems to get your pump back into proper working order.
Pump replacement:
If your old pump needs to be replaced or retrofitted with something more efficient and reliable, give us a call. We'll be happy to handle the installation and have experience with all different types of well pump replacement, including submersibles and jet pumps.
We stand by all of the work we do, no matter the scope of the job. Count on us for quality service, with warranty-backed work on all repairs and replacements we take on. We offer warranties on well pumps, pressure tanks, centrifugal pumps, submersible pumps, jet pumps, and pool pumps.
Call us for Well Services
We may be new to the Wewahitchka, FL area, but we come backed by decades of experience when it comes to well service and repair, as well as pump repairs and replacements. Let Action Electric Motor & Pump Repair prove our reputation of excellence to you! Contact us for water well pump repair service and water conditioning systems today at 850-247-0500.